Maximizing your exposure through web design and SEO!
The connectivity of the Internet does provide many avenues of customer reach, but it can also mean more work for you as a business owner. Trusting an outside company to handle your HVAC marketing can be risky. Do they understand the heating and air business? Do they really care? Do they even know what they're doing?
We're here to take the stress out of getting your business online the right way. We're a small team in Southern California who works with distributors, manufacturers and dealers across the nation. We're also savvy designers and coders who know how to get your business in front of the people you need to reach! Read on about the different HVAC marketing areas we can help in
The first step required for exceptional HVAC marketing is a website that sells your company. Your website is the very first thing many people see, and it will shape their opinion about you in milliseconds!

You've done so much to get your business off the ground. From years of experience to studying for testing to the hoops you jump through for manufacturers. Don't let your work go to waste with a website that undersells your company.


Responsive Design
One of the latest trends in website design is a "responsive" site. This simply means it adapts to the device it's being viewed on, whether computer, smart phone or tablet.

You can trust HVAC Website to design a site that helps convert visitors to calling customers.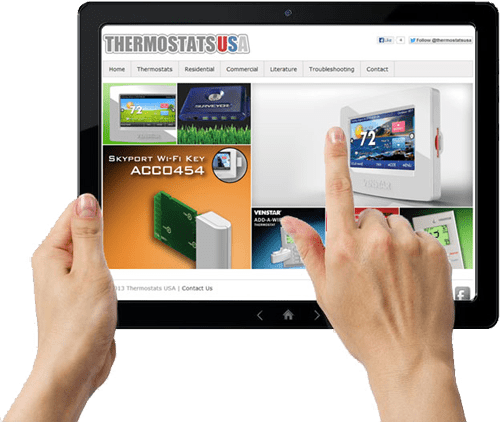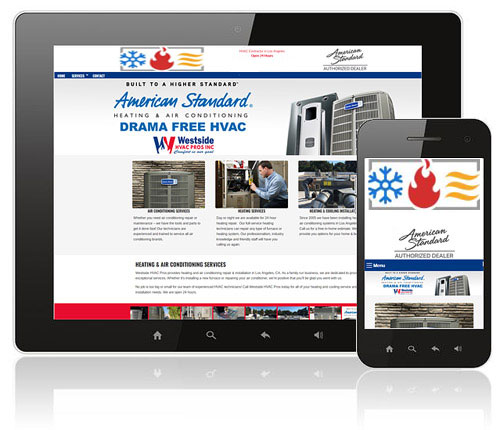 We Care About Your HVAC Business
We're here to do as much or as little as you need, in order to help you tap into the ocean of customers accessible via online marketing.

We understand the needs of your heating and air business. We provide the perfect combination of tech smarts and an understanding of the HVAC industry. No other web design company offers the in-depth solutions for your heating and air business!

Thanks for your interest in HVAC Website!